Brent's animal paintings, pet art and pet portraits (dog, cat, horses) began in 1987 with coverage in Town & Country magazine. She placed an ad for her pet portrait services, and in 6 weeks had 3 years of work. "PBS" did a national special on her pet portraits, as did "PM" Magazine, and other national television shows. She has been interviewed on numerous radio and TV programs. Her artwork had been featured in many national magazines and newspapers.
Atwater's pet portraits are known to capture the Souls of her subjects. Brent's signature trademark within each portrait is that the eyes of the pet follow you around a room, unless it's not that pet's particular personality to look at you, or the "pose" you have chosen doesn't allow this to occur.
If you are a pet lover, you've probably seen her licensed pet designs in all of the leading pet catalogues and retail stores. Her pet art and portraits, have been on sweatshirts for Orvis, QVC, Home Shopping Network and ASPCA, Domestications and other Catalogues, Pot Pourri, et al. You have seen her pet and animal designs, on rugs, wallpaper, greeting cards, men's ties (Alynn neckwear), Rug Barn Throws, Toland, et al.
Brent's animal artwork and paintings was been chosen to raise money for the ASPCA, the Delta Society, Handicapped Riding, Ducks Unlimited, Bide a Wee, etc, and other national and international organizations. Brent's art was featured in the Labrador Quarterly, Orvis, at the Washington International, Devon, and Madison Square Garden Horse Shows, American Kennel Club ( AKC), the Westminster show, the Humane Society of the United States et al. Her international pet clientele range from Hollywood star's pets, to pound puppies. Her pet portraits on silk pillows began a home accessory trend, and her pillow portraits adorn many elegant homes.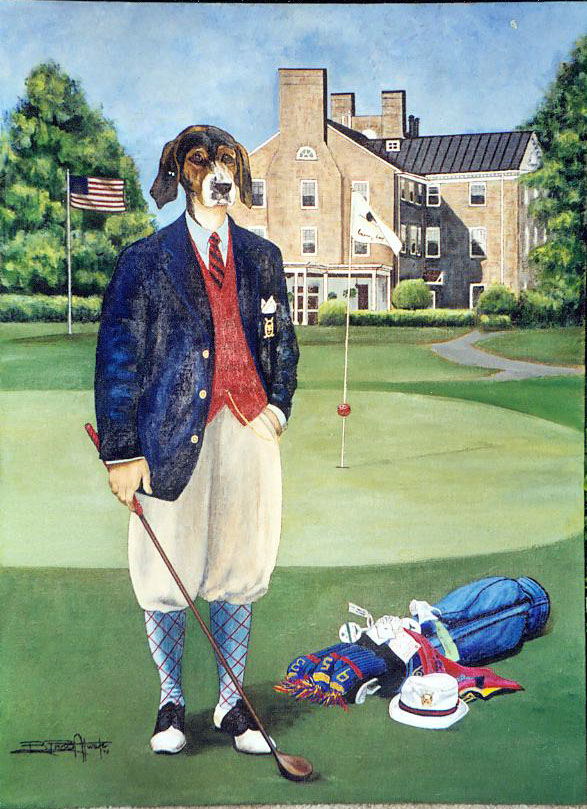 B Bassett-NFS
Portrait Commission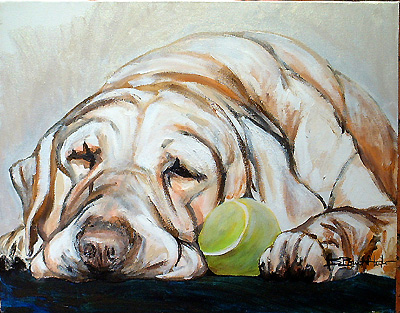 Boo Bear & Ball-NFS
Portrait Commission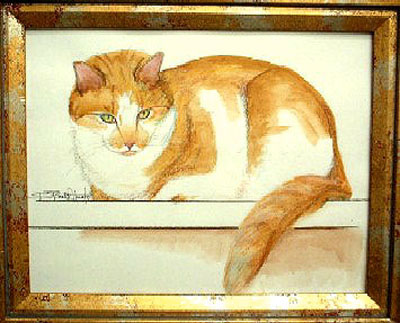 Squeaky Kitty-NFS
Portrait Commission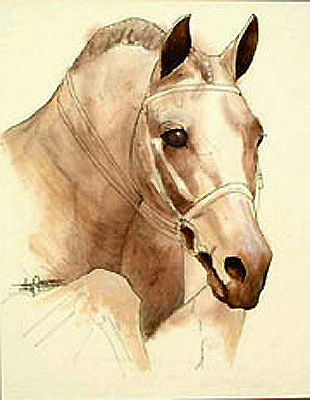 Jumper-NFS
This was created for Domestications Catalogue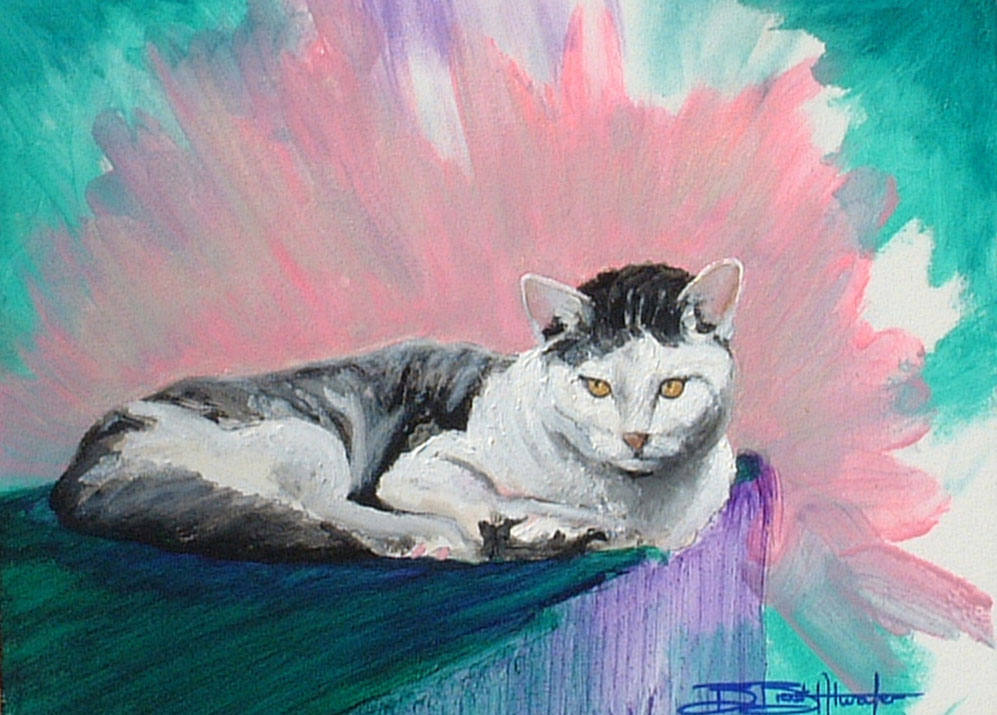 Possum-NFS
Pet Portrait Spirit Guide Commission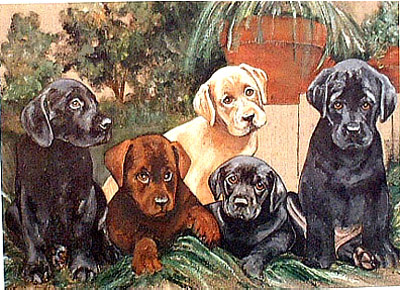 Lab Pups-NFS
This painting was created for Orvis Catalogue and merchandise
Follow Brent Atwater on: